Clarity Compliance Solutions is a leading international consultancy providing expertise in Data Integrity and Computerised Systems Validation (CSV), Business Systems Validation (BSV), Manufacturing Enterprise Systems (MES) and Laboratory Information Management Systems (LIMS), Good Manufacturing Practice (GxP/GMP) consultancy and specialist project delivery teams.
Review - Advise - Deliver
Unlike the majority of consultancies, we offer a complete solution to our clients, Review – Advise – Deliver.
Our aim is to provide you with:
"Clarity" for your compliance in your day to operations
"Clarity" in your delivery of projects and
"Clarity" in your strategic compliance plans
Our team of highly skilled consultants and associates are carefully sourced from a variety of backgrounds within the regulated industries. We utilise their practical knowledge and experience of day to day operational problem solving and best practice within our Review - Advise - Deliver approach providing a highly efficient solution for our clients.
Review
Find the Gaps
Provide Audits

Mock Inspections

Project Reviews
Periodic Reviews
Supplier Audits
Audits on your CSV, BSV, LIMS and MES Systems
Advise
Plan the Solution
Provide pragmatic advice on remedial actions and risk based solutions covering:-
People (Training)
Process and Procedural (Quality Management Systems/SOPs)
Projects (Strategy and Planning)
Deliver
Fix the Gaps
Drive the solution with the flexible consultancy delivery through:-
Expert Training
Internal QMS System Development
Project Delivery Teams
We provide a scalable compliance solution for our clients, whether you are a Blue Chip or Generics company we can provide a pragmatic solution that fits you and your business needs.
We provide our Computer Systems expertise at client locations worldwide. We are experienced in many international regulations namely EUDRALEX Volume 4 Annex 11, 21 CFR Part 210, 21 CFR Part 211, 21 CFR Part 11. Significantly our team are well versed in industry guidance such as GAMP®, several of which have been and are currently involved in the development of GAMP® (GAMP® is a registered trademark of ISPE).
Our GxP/GMP consultants are highly experienced industry leaders who have provided GxP/GMP consultancy and delivered training to suppliers, manufacturers, QA teams and even regulators.
Our team of consultants have supported many customers across many countries and have built up a wealth of experience and domain knowledge for you to leverage - reduce your risk, improve your compliance, reduce your costs.
Leardership
David Thompson, Managing Director & Principal Consultant of Clarity Compliance Solutions is a Data Integrity, Computer Systems Validation and Compliance expert.
He has worked in the IT/Computer Systems arena for almost 30 years, the last 18 years he has provided Strategic Governance and Consultancy, Auditing and Training services to the pharmaceutical, biotech, R&D, medical devices, bloods and healthcare industry and to their suppliers of equipment and computerised systems, across the UK, Europe, Far East, Asia and the U.S.A. 
Working across a wide variety and scale of organisations (Top 5, mid-sized, generics, medical devices, CMO's, CRO's), David has an established pedigree of bringing his experience in technical, procedural methodologies and project implementations to site, country and global projects and programs for the benefit of his clients.
Recent activities include Global Head of Quality for GxP SaaS global program and also delivering Data Integrity expertise, Auditing, Consulting, Training and Program Implementations where by Data Integrity is woven in to the organisational fabric of clients.
Working throughout the UK and Europe, the USA, Middle East and Asia, David has built a solid network of trusted industry experts who are professional and highly experienced in the compliance field.  Many of them members of Chartered Institutes and/or heavily involved with industry guidance bodies, with many years experience across a variety of roles in this sector.
David is a Chartered Engineer with both the MIET and the MInstMC and a member of the GAMP MES SIG and GAMP DI SIG.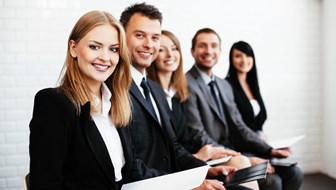 Specialist Personnel and Project Delivery Teams
We can provide you with the market leading knowledge and skills your business needs to help you manage your compliance issues efficiently and cost-effectively without fuss and provide you with confidence for regulatory inspection.
View service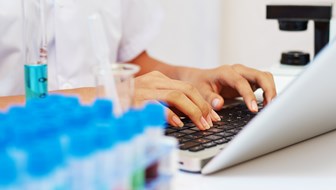 Computer Systems Validation (CSV)
Validation of Computer Systems is an on going challenge for the regulated industries. Many businesses lack the knowledge, skills and resources to meet the demands that Computer System Validation poses.
View service