We partner with a Health and Safety consultancy who understand the world you work in and are passionate in their delivery of highly interactive training courses.
Providing you with the knowledge and skills your business needs to manage your Health and Safety issues without fuss, in three formats:
Open Forum Courses - Held across various locations, with multiple company attendees, allowing for excellent networking opportunities. We run our courses periodically throughout the year, please contact us for dates and full details of the training dates.
In-House Courses - Held at a convenient location, tailored to meet the specific needs for your organisation, allowing you to work through real issues in the privacy of your own team. We tailor the courses to meet your companies needs, enable your team to cover the technical syllabus of the course while also working on some of your real operational or project issues in the privacy of your own team and offices.  Please contact us for further information and to discuss your requirement in more detail.
Online Training - Accessed over the internet, using desktop computers, laptops, tablets and smartphones.
Safety doesn't have to be dull, we provide the following training courses, but please ask if there is something else you need:
Risk Assessment and Risk Assessment Train the Trainer
First-Aid
Fire Training
Manual Handling and Manual Handling Train the Trainer
Work at Height
Display Screen Equipment
COSHH Assessment
H&S for Directors
H&S for Safety Representatives
Basic Health and Safety Awareness
IOSH Managing Safely & IOSH Working Safely
Asbestos Awareness
Stress Awareness
Environmental Awareness
Quality Awareness
IOSH Working Safely
IOSH Managing Safely
Introduction to Management Systems (ISO9001, ISO14001, OHSAS18001)
Auditing Skills
Safety Harness Training
Confined Space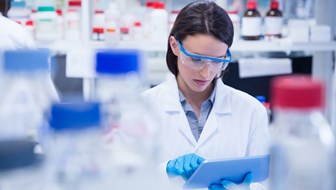 Health and Safety
By understanding our client's business and the inherent risks, we equip them with procedures and policies that make sense for them.
View service