Auditing is a key tool to maintaining compliance in the regulated industries. To demonstrate you are in control of your systems an effective audit program is essential. An effective audit program will help you identify issues early, reduce your compliance exposure and reduce your costs of remediation.
Our tutors have vast experience from a variety of backgrounds within the regulated industries.  We utilise their knowledge and experience to deliver interesting and informative auditing training course. 
Open Forum Courses - Held across various locations, with multiple company attendees, allowing for excellent networking opportunities. We run our courses periodically throughout the year, please contact us for dates and full details of the training dates.
In-House Courses - Held at a convenient location, tailored to meet the specific needs for your organisation, allowing you to work through real issues in the privacy of your own team. We tailor the courses to meet your companies needs, enable your team to cover the technical syllabus of the course while also working on some of your real operational or project issues in the privacy of your own team and offices.  Please contact us for further information and to discuss your requirements in more detail.
Supplier Audits
Know what to look for when you are auditing suppliers. Be better equipped to evaluate and select the current vendor. Make sure the system you choose fits your requirements.
Enquire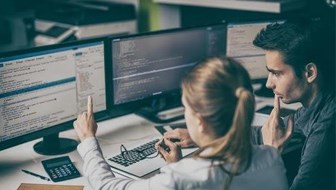 Auditing
We at Clarity Compliance Solutions have vast experience in conducting audits for our clients. Following our Review – Advise – Deliver, we help our clients identify the issues, plan the remediation and provide skilled resources to provide the remediation.
View service