Validation of Manufacturing Execution Systems (MES) are becoming more and more complex with connectivity, flexibility and functionality, resulting in an increase in scrutiny by the regulatory Authorities.
We continue to help our clients meet regulatory demands from conception to go-live operation of their MES Systems.
In addition to the Computer Systems Validation services we provide we also deliver the following:
Full Landscape Implementation and Validation Support  - An integrated approach to implementation and validation is essential in the success of your MES System. Clarity can support you across the whole landscape from Project Management through Validation leadership and execution from our experienced team.
Level 4 – ERP (Enterprise Resource Planning)
Systems integration eg SAP®, Oracle ® etc – typically logistics, material procurement and  traceability and quality status. 


Level 3 – MES (Manufacturing Execution System)
Implementation – typically activities that must be executed to prepare, monitor and complete the production process that is executed at levels 2 and below eg detailed scheduling, warehouse management, quality management, maintenance, production tracking etc.


Level 2 (and below) – Automation Systems for Process Control
Typically Distributed Control System (DCS), Programmable Logic Controllers (PLC) on packaged equipment. Our Advanced Process Control services can help you implement and optimise your process control systems.
Manufacturing Parameters and Data Specification for Control Systems - The processes of determining, documenting and classifying the manufacturing parameters together with defining the data requirements for the control system are critical processes in the MES lifecycle.

Using our experience and processes we can efficiently drive and support this process, providing reduced timescales and clarity of requirements enhancing your MES implementation.
Our MES Validation Training Courses
Our tutors guide you through the MES Validation process, enabling you to lead and manage your projects, meeting the regulated industry requirements.
Find out more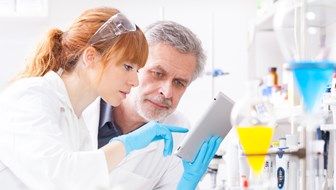 Data Integrity
Do you have concerns regarding Data Integrity? We would be delighted to have a chat with you and help you leverage our expertise, knowledge and skills.
View service