Validation of Computer Systems is an ongoing challenge for the regulated industries. Many businesses lack the knowledge, skills and resources to meet the demands that Computer System Validation poses.
From simple PC systems to complex networked systems, Computer Systems are used widely across the R&D, Manufacturing, Warehousing and Distribution business areas.  The majority of which include elements of GxP criticality and resultant regulatory MHRA and FDA scrutiny.  Clarity can provide you with a scalable and pragmatic lifecycle validation solution.
We at Clarity Compliance Solutions continue to help our clients meet these demands through the following:
Validation Strategy


Assessing, reviewing and advising on your overall strategic approach to validation.  Leverage our involvement in GAMP to the benefit of all you CSV requirements.

Validation Master Planning
Support or drive the planning for new projects, defining cost effective risk-based approaches to validation appropriate to your systems, criticality and business.

Risk Assessment
Drive or support your risk assessment processes, including Project risk assessment, GxP risk assessment and Business Go-Live Risk Management.
GAMP


Leverage the forward thinking of GAMP. A number of our consultants and associates are active participants in GAMP. David Thompson (Managing Director of Clarity Compliance Solutions Limited) is a member of the GAMP MES SIG.

Electronic Records and Signatures
Ensure compliance with 21 CFR Part 11, we can provide training , assessment templates, manage your assessment program and provide expert 21 CFR Part 11 expertise.
Flexible Delivery Solutions
From high level support to full project delivery teams, Clarity Compliance Solutions can support your project from start to finish.
Training, Audits and Quality Systems
We can provide first class training, auditing and quality systems.
Are you operating and maintaining the validated status of your computer systems?
Are your computer systems, documentation and staff ready for inspection? We can train your staff and QA teams in all aspects of CSV.
Find out more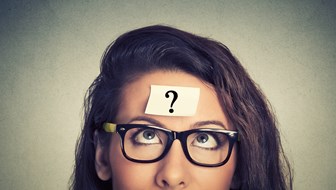 Quality Managment Systems – Policies & SOPs
We can support you by reviewing your current QMS or tailoring our own QMS to meet your needs.
View service
Download Brochure
Discover more information about this service
Read it Now