Validation of Laboratory Information Management (LIMS) Systems and overall business risk is increasing as regulatory bodies such as FDA/MHRA are becoming more experienced in their inspections.
We continue to help our clients meet regulatory demands from conception to go-live operation of their Laboratory Information Management System.
In addition to the Computer Systems Validation services we  provide we also  deliver the following: 
Process Mapping
Analysis and improvement of the sampling process flows, data treatment and use environments. Removal of non-value adding activities, streamlining the process flows, delivering optimal efficiency and cost/time/quality savings. 


Structured Vendor Selection
Selection of the correct vendor is critical in delivering a fit for purpose system. System complexity, configuration requirements, bespoke nature and vendor findings all need evaluating and combining in your decision processes. Our experience within Clarity can help you make the best informed decision on your vendor. 


Instrumentation and Interface Analysis
Analysis of your existing and new instrumentation is a critical part of a LIMS implementation. Clarity can lead or support your assessment of instrumentation, interfaces and redundancy requirements. 


Interface to ERP Systems
To leverage the optimal business benefit, it is highly likely that your LIMS system will require interfacing to an ERP System such as SAP®, Oracle ® etc. Clarity are very experienced in LIMS and ERP implementations and can therefore

Review – Advise – Deliver

the validation required.
Why Choose our LIMS Training Courses?
Our training courses provide our clients with the skills, knowledge and confidence to manage the whole validation process from conception to go-live operation.
Find out more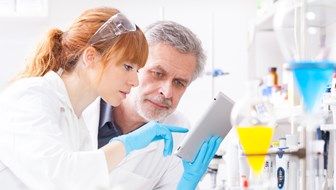 Data Integrity
Do you have concerns regarding Data Integrity? We would be delighted to have a chat with you and help you leverage our expertise, knowledge and skills.
View service