Clarity Compliance Solutions Partners with Formpipe Life Science, providing Electronic Quality Management Systems (EQMS)
06 November, 2017
Specialist consultancy, Clarity Compliance Solutions, has recently partnered with Formpipe Life Science, a leading provider of electronic quality management systems (EQMS) to the life science sector.
With many organisations still reliant upon paper-based methods of managing quality, which can increase the risk of data integrity failures, Clarity Compliance Solutions was keen to offer its clients an application capable of addressing the unique needs of the life science sector, while digitalising processes and driving efficiencies.

Working with both national and international organisations, Clarity Compliance Solutions provides a wide range of services, such as computerised systems validation, business system validation, manufacturing enterprise systems, laboratory information management systems, and regulatory compliance services.
Clarity specialises in working with organisations that operate within the pharmaceutical, biotech, R&D, blood and medical device industries, as well as their suppliers of equipment and computerised systems.

Commenting on the announcement, David Thompson, Managing Director and Principal Consultant at Clarity Compliance Solutions, said:
"We work with a number of innovative life science organisations and many of them rely upon paper-based systems to manage their quality processes. For smaller organisations, this method – although limiting and often requiring excessive manual administration – can more than capably and compliantly manage an array of business processes. Yet, as these businesses grow or become more complex, the need to bolster quality management with technology increases. 
After reviewing the market, we feel confident that the combination of feature-rich, user-friendly technology and direct life science design and experience makes Formpipe the perfect fit for our business and our customers."

Ben Saxton, Head of Europe Sales at Formpipe Life Science, adds:
"There's a common misconception in the life science sector that adoption of technology requires lengthy implementations and complex validation processes. This doesn't have to be the case, especially with off the shelf solutions built with the life science sector – and its unique challenges – in mind.
"We're delighted to welcome Clarity Compliance Solutions as our newest UK-based partner and look forward to working with the firm to deliver some tangible returns to their customers."
Please
get in touch
with us if you would like to learn more and/or discuss your needs and requirements in more detail, we would be delighted to have a chat.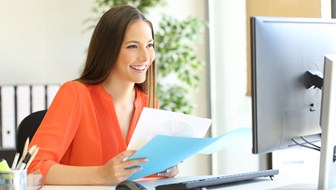 Electronic Quality Management Systems (EQMS)
User friendly, feature-rich technology. We have partnered up with a leading provider of electronic document management systems (EDMS) to the life science sector.
View service