Our Data Integrity training courses continue to prove popular - receiving excellent feedback
15 April, 2018
With the recent publication of the MHRA's GxP Data Integrity Guidelines, it is no surprise that we have received a super response to our next open forum Data Integrity training course. The good news is, we still have space for a few more!
Course Date:  Tuesday 22nd May 2018
Course Location:  Reading, Berkshire, UK
Course Duration:  1 Day
The course is aimed at Management and Supervisory roles and will help you understand the current expectations of EU Inspectors and the FDA regarding Data Integrity threats and issues.   The course covers the background to Data Integrity, why it is important and how its requirements affect both paper-based and computer-based systems.  Moreover, you will gain the understanding required to implement Data Integrity governance systems, methodologies, and programs within your organisation.
Learn about the threats and issues that Data Integrity poses
Training is a critical element in the development, implementation and operational delivery of a Data Integrity Program. Our courses can help you ensure staff are suitably trained.
Find out more
Previous delegate feedback:
"Good, provided useful information"
QA Manager, Waymade
"Very informative. Good interaction"
QA Systems Specialist, MedImmune
"Very useful, would recommend to others for a good grounding"
Validation Manager, Oxford BioMedica
"Very informative, relevant, well presented"
Head of Analytical Services, Oxford BioMedica
"A good introduction to the challenges of governance for data integrity"
Director, EU GMP Compliance, Eisai
"Informative on the subject, tutor was able to help with all questions"
Quality Executive, GSK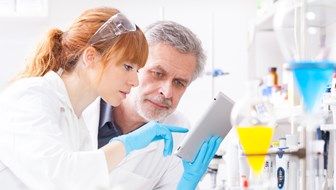 Data Integrity
Do you have concerns regarding Data Integrity? We would be delighted to have a chat with you and help you leverage our expertise, knowledge and skills.
View service