Course Essentials
Duration

25 hours plus 2 tutor marked assessments

Downloads

Brochure

Price

£995

ex.VAT
Enquire
Aimed at any trainee Qualified Person (QP) as it meets the UK QP Study Guide requirements. Also of value as part of Continuous Professional Development (CPD) for existing QPs, especially those who need an update on more recent thinking with regards to Quality Management Systems. It is of value to any Quality Professional, especially those working in QA and QC roles, as the course provides an eye-opening view of modern quality management thinking
Course overview:
This course explains how to establish, manage, monitor and continually improve a forward thinking modern Pharmaceutical Quality Management System that adds real-value to your organisation. The course covers current principles on Pharmaceutical Quality Management Systems (PQMS) and includes the FDA's "Guidance for Quality Systems" and ICH Q10 "Guidance on Pharmaceutical Quality Systems". These guidelines explain the evolving nature of QMS thinking, with a focus on organisational effectiveness and efficiency rather than just product quality and GMP.
We also include the ramifications to a pharmaceutical company of the recently updated EU GMP Chapter 1 on Pharmaceutical Quality Management Systems and Chapter 2 on Personnel. These both have a major impact on the role of Top Management within an organisation.
Delegates will leave the course with a clear understanding of how to successfully integrate GMP, ICH Q8, 9 & 10 and ISO 9000 principles into a compliant, effective, efficient and continually improving QMS for the whole business, as well as the role of Quality Personnel in re-shaping quality thinking to move with the times to meet today's business challenges.
Who will the course benefit?
This course is aimed at any trainee Qualified Person (QP) as it meets the UK QP Study Guide requirements. The course is also of value as part of Continuous Professional Development (CPD) for existing QPs – especially those who need an update on more recent thinking with regards to Quality Management Systems. In addition this course is also of value to any Quality Professional, especially those working in Quality Assurance and Quality Improvement roles, as the course provides an eye-opening view of modern quality management thinking.

Cost: £995
This cost is inclusive of tutor marked assessments halfway through the programme and at the end.
VAT will be charged for delegates doing the course who are based in the UK. However delegates from outside the UK but within the European Union (EU) will not be charged VAT if they supply their own company's national VAT number when booking. VAT will not be charged for any delegates from outside the EU.
The cost includes:
Access to the on-line learning platform for 6 months.
Course notes containing copies of slides, notes and handouts.
Tutor support provided.
A course certificate on completion of the course.
Duration:
This course is of about 25 hours duration – the equivalent to a 3-day classroom based training course. The chapters of the course are each done in your own time. Work through the course materials when you like! The course is presented in short bite-size chunks with assessments throughout to check your understanding. Tutor support is available via telephone and email.

Course contents:

Unit 01: The Evolution of Quality Management Systems
Introduction to the course and Study Guide
The concept of Quality and Quality Definitions
The concept of Quality Management System thinking
The evolution of Quality Management System thinking
Good Manufacturing Practice – EU and USA GMP
Pharmaceutical principles of QA, GMP and QC
Traditional GMP and modern QMS thinking
Unit 02: How to Design a Quality Management System
The design criteria for an effective QMS
Comparison of ISO 9001 and GMP
Pharmaceutical QMS evolution
The FDA's Quality System Model & ICH Q8, 9 & 10
Documentation systems, documents and record keeping
Organisational structures, reporting relationships and review
The design, selection and qualification of premises, equipment, utilities and services
The concepts associated with risk management
Additional guidance for those starting a new QMS
Unit 03: How to Implement a Quality Management System
Assigning roles and responsibilities
The roles of the Heads of Production & QC and the Qualified Person
The role of QA and their interaction with other departments
The roles and responsibilities of Top Management
Training and evaluation
The skills and competencies needed to provide effective GMP training
Unit 04: Half-way tutor marked assessment
Unit 05: How to Maintain a Quality Management System
Review of the system so far
Purchasing and supplier qualification
Supply chain, materials control, brokers, distributors and re-packagers
Outsourcing and technical agreements
Production planning, scheduling and inventory control
Deviations and change control
Calibration and preventive maintenance
Unit 06: How to Evaluate a Quality Management System
Annual Product Quality Reviews
Economic and statistical indicators
Staff Appraisals and Performance Management
Management Review Auditing and self-inspection
The collection and analysis of data
Unit 07: How to Improve a Quality Management System
Customer complaints and satisfaction monitoring
Correction, Corrective Action and Preventive Action
Quality metrics – GMP and beyond
The Process Approach
Process based auditing
Internal customer focus
Interpersonal skills and required behaviours

Unit 08: Miscellaneous
Course summary
Viva questions and situations
References and useful web-sites

Unit 09: Final tutor marked assessment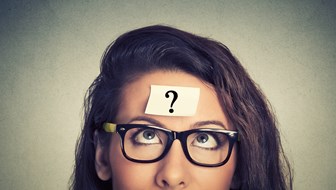 Quality Managment Systems – Policies & SOPs
We can support you by reviewing your current QMS or tailoring our own QMS to meet your needs.
View service